Shannan Hamling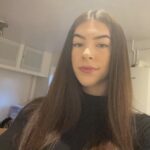 After completing my A-Levels and taking a gap year to go traveling, I decided to go into accountancy as I have always thought I'd enjoy it. I started my apprenticeship at AAT Level 2 knowing nothing about accountancy, however, I have now just completed my AAT level 3, for which I am currently awaiting my results for! The support from the Accountancy Learning team as well as their resources have been amazing.  My personal tutor Kate and drop-in tutor Chrissy have been especially supportive and understanding. I love being able to study at my own pace with the flexible learning style offered, but also know that I can get assistance whenever I need it. I am looking forward to starting Level 4 in the new year, as I have enjoyed my studies and the progress I have made so far.
Thank you so much for all your support throughout the last couple of years, I really appreciate it and wish you well in the future. All of you have been fab and really helped me make big improvements in my personal development (especially you and Chrissy!). I'm very happy with what you guys have helped me achieve, and I plan my progression to not stop here!
Shannan Hamling
AAT Apprentice
Victoria McAvoy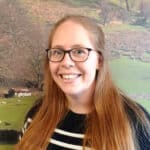 Having started in my current accounts role in 2018 the opportunity arose for me to commence the AAT Level 2 apprenticeship in 2021. The knowledge and skills gained over the last 12 months have been invaluable to my job role. I have grown in confidence and feel I am better able to support the team with my newly gained knowledge! Juggling a busy home/work life and fitting in study time hasn't always been easy but I have been very happy with my results to date. I am pending my last exam result for level 2 but am on track to pass with a distinction. The support I have received from Ian and the team at Accountancy Learning throughout my studies has been fantastic and I look forward to continuing my studies to level 3.
Tutor Ian said:
Victoria has always been an absolute pleasure to deal with throughout her course. She has always made excellent and consistent progress with her apprenticeship and although she's been too modest to say, has even achieved a few 100% results for her exam sittings, which is fantastic! It's always great to hear when students are making good progress at work and increasing in their self-confidence and this is certainly the case for Victoria. I look forward to continuing to work with her to complete her level two and beyond! Well done, Victoria!
Victoria McAvoy
AAT Apprentice
Joe Titler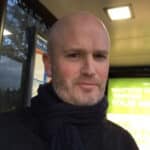 The key USP of Accountancy Learning is their ability to manage the end-to-end process, both on behalf of the University and the apprentice, with maximum clarity and efficiency. That starts with the initial conversation, through selection, and to qualification. The up-front selection process testing also means we're able to ensure we have a fully committed list of candidates prior to interview, meaning the candidates who aren't fully committed are removed from the process.
Joe Titler
University of Plymouth
Lorel Wallis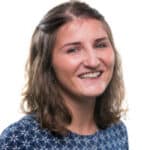 Accountancy Learning provides an efficient and effective service to me as a client, and then goes above and beyond on its tutor support to our students.
Lorel Wallis
Technical Learning Specialist, PKF Francis Clark
Jess McGregor, AAT Apprentice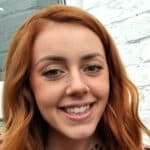 I came across an advert from Accountancy Learning, whilst searching for accounting apprenticeships, and seeking a complete career change. I filled out my details online and the following week I met Simon and Prue for an informal chat, and to see how the Talent Programme may be able to help me. I honestly thought it was too good to be true, as finding a new job with no previous experience or relevant qualifications can be a challenge!
Since then, I haven't looked back once! They put me in touch with my current employer, Milsted Langdon, and have offered a flexible distance learning study programme that suits my learning style. This was important to me because I did not want to go back to a traditional 'classroom' environment.
The tutors have been very encouraging and offered constant support throughout. I would 100% recommend Accountancy Learning!
Jess McGregor
AAT Apprentice, Milsted Langdon
Archie Clode, AAT Apprentice
I started my AAT studies at level 2 knowing very little about accountancy, but with continuous help and guidance from my tutor Ian, alongside the brilliant Moodle lessons and quizzes,  I have found myself progressing really well with my studies recently completing Level 2 achieving a distinction, and now passing my first Level 3 exam! During my studies I have become very passionate in spreading the word about apprenticeships in accountancy and the great career paths it can lead you onto. During my level 2 studies I undertook a presentation for a local secondary school's career week explaining everything accountancy and apprenticeships.
Thank you for all of your help, I am sure I wouldn't be progressing as well if it wasn't for your help and guidance.
Archie Clode
AAT Apprentice
Jake Crompton, AAT Apprentice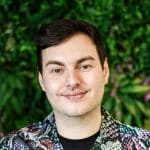 A big part of my position is completing a variety of different tasks for my clients and I remember very early on really enjoying any tasks relating to accountancy. They just made a lot of sense to me and I always found them really fun to work on.
For the last 4 years we've been growing at an amazing rate and it started to no longer make sense for our MD to be working on so many internal tasks, including the accounts, and given how much I enjoyed these types of the tasks anyway, and had the most experience doing them, I put myself forward to help take these on.
I've had a fantastic experience with Accountancy Learning so far and it's great to see how much of what I've already learned I've been able to apply directly to my work.
My main goal now is to keep learning and help our business grow to a place where we need a full accounts department.
Jake Crompton
AAT Apprentice at MiPA
Ryan Lewis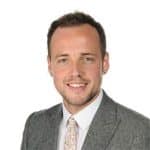 Ryan Lewis took over as Managing Director of Devon accountancy firm, WR Frost, in 2020 during the pandemic and has been building his team to support his growth plans. To this end Victoria, (our Apprentice and Employer Co-ordinator), has recently helped him recruit a new apprentice and will be continuing to work with him to find another apprentice to start in early 2022.
When asked by Simon if the apprentice recruitment process had gone to plan, Ryan replied:
"Hi Simon – Yes all has gone to plan, Victoria has been genuinely fantastic. I don't give that high a praise lightly but she has been brilliant at getting this sorted."
Ryan Lewis ACA
Managing Director, W R Frost
Mike Bagg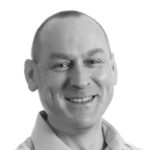 "Ensuring new staff get to grips with double-entry bookkeeping as soon as possible is critical to the profitability of the business. The Balancing Act helps us achieve this."
Mike Bagg
Partner, Milsted Langdon LLP
Mike Cook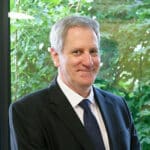 "We see The Balancing Act as a key element to the successful completion of the probationary period for our new trainees"
Mike Cook
Partner, A.C.Mole & Sons Chartered Accountants And Chartered Tax Advisors
Sophie Parkhouse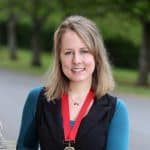 "For a number of years, we have used The Balancing Act distance learning bookkeeping course as part of our induction programme for all new recruits. This has allowed our school-leaver and graduate intake to acquire the necessary knowledge and skills to become productive in the workplace within a week and, in the case of our AAT students, to commence their studies at level 3, rather than spend a year completing level 2. This not only fast tracks their career progress and enables our business to immediately benefit from their increased effectiveness, but also reduces the amount of on-the-job training provided by their line managers and consequent lost chargeable time."
Sophie Parkhouse
Technical And Training Partner At Albert Goodman Chartered Accountants
Tony Paine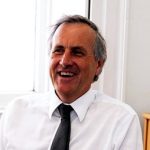 "The Balancing Act is the best introductory course we have seen, easy to use, effective and reasonably priced."
Tony Paine
Director, Chalmers HB Chartered Accountants
Andrew Price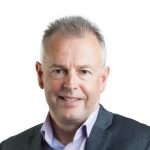 "At Andrew Price & Co we believe training is the best investment you can make in your team. We do this from the start, from new apprentices to people looking for a refresher after joining us from the industry. We've found no better way than The Balancing Act, to be able to get people confident with the core underlying accounting principles and processes. It's comprehensive and highly practical with the added benefit of testing to support the learning process. Even with software like Xero, you need to be able to understand the accounting that goes on within it to ensure it's used correctly. The Balancing Act is one of the best ways I've seen to get entry-level team members as productive as possible in a short period of time, freeing up your more experienced staff to do client work."
Andrew Price
Andrew Price & Co
Matthew Boddy
"I started the AAT studies with no prior accounting experience except for two weeks of work experience. I began my Apprenticeships straight from completing my A-Levels and haven't really looked back since!
By doing my AAT studies alongside my role at work, I am learning key concepts from a study perspective and in a real-world context. I have recently completed both the Level 3 qualification for the AAT and also the Apprenticeship programme which runs aside the AAT programme.
I have been attending the 'drop-in' sessions run by Accountancy Learning for just over 18 months and in that time, I haven't had a single complaint. I have always felt welcomed by all members of staff. By attending the drop-in sessions, I am able to see my tutor every week to discuss my progress and to hand in work to be marked, which is always returned really quickly.
The course learning materials are catered for all students by the use of textbooks and in some units, videos on Moodle, by means of listening with diagrams and visuals to help. I have enjoyed the variety as it has allowed me to recap a topic by a different means.
I have felt that by learning at Accountancy Learning and work, I have learnt it quicker and more comprehensively. If ever I have needed their help, I know that Accountancy Learning will be there and on hand to deal with any queries on my whole course."
Matthew Boddy
Thomas Westcott
Courtney Ashton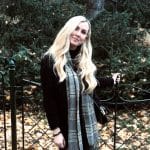 "I'm Courtney. I am an apprentice for Accountancy Learning. I have been studying with Accountancy Learning for almost three years. Whilst studying with this college I have realised where my strengths are. They have helped me gain confidence that I never thought I would have.
I can't recommend Accountancy Learning enough. The tutors are very supportive, friendly and professional. They have helped and supported all aspects of my learning and have made me who I am today."
Courtney Ashton
Mark Holt & Co, Chartered Accountants
Chris Hutchings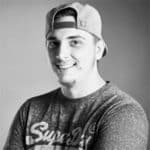 "I've learnt loads since working with Accountancy Learning. I've learnt that being wrong is sometimes the best way to learn. When doing practise questions or exams, you think back to what you've done wrong and how you managed to get the right answer from it.
I've also learnt that it's OK to ask for help. All the tutors are willing to help and are all very knowledgeable.
Since qualifying with my level 2 AAT, work has become a lot easier as it has helped me to understand more about how our accounts work. It's helped me personally, as I am now in a routine job where I don't work shifts, I have weekends free and lots of time to myself and my friends.
I am now working towards my AAT Level 3 Advanced Diploma in Accounting and late this year, I will be working towards my AAT Level 4 Professional Diploma in Accounting.
The tutors are amazing. They make a plan for your learning style and help you stick to it with realistic deadlines. The best place you could go to do your AAT."
Chris Hutchings
Ticket To Ride Group
Hasan Shabir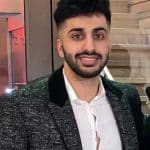 "I just wanted to say a big thank you for getting me through the ACA exam, I wasn't feeling great for it at all before the revision course but came out after it feeling a lot more positive and targeted about where I could get myself through it and that's down to you, so just wanted to put my thanks on record to you. We always give feedback when we've got something negative to say, so I think it's nice to equally let people know when they've made a positive contribution too!"
Hasan Shabir
ACA Student
April Mart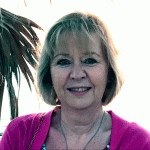 "Accountancy Learning have been supporting my apprentice for the last three years while she has been studying for AAT accountancy qualifications.  In that time the Accountancy Learning Team gave both my apprentice and myself all the guidance, advice and moral support we needed on our journey and this resulted in passes for 2 levels of AAT exams.  Thank you Accountancy Learning we could not have done it without you!
We are very grateful to Simon and his team who always gave us the right level of direction and encouragement and freely shared their high level of expertise in nurturing my student through the maze of learning modules.  Help was always on hand when needed and the online support was particularly useful if we encountered any problems.
The learning timetable was individually structured to fit in with our requirements and regularly reviewed and revised.  When the going got tough particularly towards the end, the team pulled out all the stops to get my student over the finishing line.
I would be happy to recommend Accountancy Learning to anyone considering studying for Accountancy qualifications.  Not only did my apprentice gain good exam passes I also learnt a few extra skills along the way!"
April Mart
Managing Director, ADM Finance Ltd
Martin Lock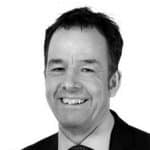 "We have found Accountancy Learning's flexible and innovative approach has allowed us to recruit and train exceptionally able staff more effectively than would have been feasible in a more traditional, college-based, environment."
Martin Lock
Partner, PKF Francis Clark Chartered Accountants
Louise Jones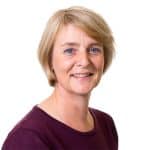 "Accountancy Learning has supported our AAT and ACA training for a number of years now. The training they give is always flexed to the needs of our students and the office and they provide both a very professional and very personal service. As well as valuing the training they deliver our students, they are always available to give advice and guidance on our training policy and display and a sound understanding of the needs of our business.
We have been really pleased with our exam success rates with Accountancy Learning. They have been consistently excellent."
Louise Jones
Hodgsons Chartered Accountants
Ben Robertson – Albert Goodman, Chartered Accountants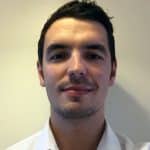 I'd like to thank Chrissy, Neil and yourself for all of your support and guidance throughout the past 12.5 months. Accountancy Learning is certainly a training provider I'd recommend and I will pass on my positive feedback to our training organiser Sophie.
In the meantime, I'm starting my ACA course on Monday, many thanks for helping me get to this stage so quickly.
Ben Robertson
Albert Goodman, Chartered Accountants
Brodie Cook – Albert Goodman, Chartered Accountants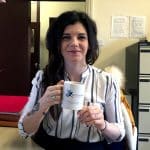 "As someone who has previously completed their AAT Foundation Certificate outside of an apprenticeship, I'd be lying if I said that I wasn't initially sceptical of how doing this apprenticeship would actually help me.
However, I think that reading back through my own reflections and seeing where I started this year, compared to where I am now, just shows how much I have developed and grown. I have not only gained a new depth of knowledge and technique across all aspects of the accountancy profession thanks to my Advanced Diploma but also more self-belief than I could have imagined. You can see how evident it is that I have developed in my most recent Personal Development Discussion with my line manager.
At the start of my level three, I felt like I hadn't really embarked on my "career" as such, due to the fact that I was only just starting out and years from qualifying. However, now I realise that it isn't just about what qualifications you have, but also your motivation, work ethic and building those valuable relationships with your clients and connections.
Thank you so much, Simon, for everything! This past couple of years working with yourself, Shannon and all of your team has been amazing and you've all gone above and beyond to help me through –  I'm really going to miss working with you all!!
All the best for the future, and if I ever find myself down in Exeter (probably the Christmas market again), I'll be sure to pop in."
Brodie Cook
Albert Goodman, Chartered Accountants