Completion of the Apprenticeship and Progression
An Apprenticeship has to last a minimum of 1 year and 1 week – i.e. 372 days. This is to ensure that there is the opportunity for substantial learning and skills development to have taken place.
However, we will discuss with you at the outset, the length of time that will be most appropriate for your apprentice. On average, programme durations will be:
Apprenticeship course durations can be flexed at the time of sign up. However, once signed up and processed on the ESFA system, we cannot change the "Planned End Date", although it is perfectly possible to complete the programme before the PED, if an apprentice makes faster progress than planned, provided the duration is at least 372 days.
When an Apprentice is ready to sit their End Point Assessment, they are deemed to have reached "The Gateway", at which point they require no further training and the requirement for off the job training (and complying with the 20% rule) ceases. The EPA comprises two elements:
The Structured Interview / Professional Discussions / Written Statements are supported by submission of a portfolio of evidence and reflective journals and are cross referenced to a comprehensive series of Learning Outcomes.
The AAT unit exams can be sat on demand throughout the year and the synoptic exams for Level 2 can normally be sat during 3 weeks out of every 4 weeks.
Level 3 synoptic exams are only held in set "Windows" roughly every 2 months.
The "Windows" last one week.
The Structured Interview, Professional Discussions and submission of Written Statements are not so time bound. We therefore try to get these completed between the Gateway and sitting the Synoptic exam.
The Apprenticeship has been "Completed" when the two elements of the EPA has been completed, not when the results are received.
Because of this (although it will take about 6 weeks for the results of the EPA to be published), where an apprentice has completed their Level 2 EPA,  it is possible for them to commence their Level 3 Apprenticeship straightaway. Likewise, once the Level 3 EPA has been completed, it is possible for an apprentice to commence their Level 4 Apprenticeship.
We will be happy to advise on whether this is appropriate for your particular apprentice. We hate the thought of an apprentice having 6 weeks with nothing to study!?!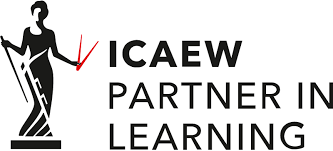 Please click below for more information about our ACA Level 7 Apprenticeship programme.