Working with the Top 100 Accountancy Firms
Did you know, we work with accountancy practices from sole practitioners to multi-partner Top 100 accountancy firms?
We have been delivering AAT training for nearly 30 years and providing training and support for accounting apprenticeships since they were introduced. Consequently, we have developed close working relationships with some of the largest accountancy firms in the UK to help them recruit and train the best accounting trainees. In fact, excluding the 'Big 4' we provide apprenticeship training to 10% of the top 50 firms in practice.
How we add value to the Top 100's accounting recruitment process
As well as award winning AAT and apprenticeship training, over the years we have developed a range of products and services which are designed to help accountancy firms attract, recruit and train the accounting stars of the future. Whilst these can be accessed by accountancy practices and employers of all sizes, we are increasingly incorporating them into the work we do with the top 100 accountancy firms. Our products and services include:
1) A free short online course and bookkeeping aptitude test
This online course and test saves firms time and money in eliminating the candidates who are not going to make the grade as an accountant but instead helps firms to choose the right candidates for their firm. It is a great way to reduce the risks of recruitment. Plus, we are currently offering this as a FREE product. Further details about course and Bookkeeping Aptitude Test can be found here.
2) FREE Accounting Apprentice recruitment – the Talent Programme
The creation of our 'Talent Programme' service has been a game-changer for many accountancy firms when it comes to recruiting accounting apprentices. Our team of skilled advisers work with firms to:
confirm what level of apprentice is best for the firm;
understand the firm's culture, working regime and the type of candidate who will 'fit-in' with the rest of team;
put together a detailed job description and person specification;
place adverts on our website and social media pages, but also on the Government's 'Recruit an Apprentice' website;
carry out a fact-find on all candidates to find out more about them on a personal level, as well as academically;
screen all candidates and only forward suitable ones to the firm to review;
get the shortlisted candidates to complete the Bookkeeping Aptitude Test, as mentioned above, where we set a pass mark of 90% before we recommend them for interview;
organise online or face to face interviews between the firm and the candidates, including arranging second interviews where required; and
assisting with the job offer procedure and making plans for the appropriate level of apprenticeship training.
We can also guide firms through the process for accessing government funding. Between 1 April – 30 September 2021 wage subsidies are available which gives employers to up £4,000 for each new employee who enrols on an apprenticeship.
We provide the Talent Programme as a free service on the understanding that the firm places their candidates with us for their apprenticeship training. You can read more about the Talent Programme here.
3) The Balancing Act – Introduction to Bookkeeping Course
Our Balancing Act bookkeeping course has been designed specially to get your trainees chargeable quicker. Using a mix of online and hard copy study materials, the aim is to have trainees being able to prepare a set of final accounts in as little as 5 working days. This introduction to bookkeeping course:
is a self study programme, so drastically reduces the time senior staff need to spend on 1-2-1 training;
can be completed in approximately 35 hours;
has tests throughout the course to help the students confirm their understanding of a particular topic, but is also useful for firms to be able to monitor how the student is progressing; and
has an end of course test which lets firms assess future training requirements.
Ultimately. the Balancing Act helps your firm to recoup the costs of the staffing investment, much earlier in the accounting training process. We have created a separate website for The Balancing Act here.
4) Apprenticeship training – across the UK
And last, but not least, our apprenticeship training is second to none. We offer the following apprenticeship courses:
Accounts/Finance Assistant Apprenticeship (Level 2) (AAT)
Assistant Accountant Apprenticeship (Level 3) (AAT)
Professional Accounting Technician Apprenticeship (Level 4) (AAT)
Accountancy / Taxation Professional Apprenticeship (Level 7) (ACA)
Our apprenticeships can be delivered remotely, with day release training and 1-2-1 access to tutors being carried out online and using MS Teams. Alternatively, for firms based in the south west we have training centres in Taunton, Exeter, Plymouth and Falmouth which provide access to training and drop in facilities for students to meet with their tutors.
Our Apprenticeship Academy website provides lots of information about accounting apprenticeships and how we can work with employers to recruit and train the best accounting students.
Meet some of our Top 100 Accountancy Firms
Over the years we have worked with several large accountancy firms. Below are a small selection of testimonials we have received from partners and their trainees who we have worked with in top 100 firms:
Sophie Parkhouse, Technical and Training Partner,
Albert Goodman Chartered Accountants
"For a number of years, we have used The Balancing Act distance learning bookkeeping course as part of our induction programme for all new recruits. This has allowed our school-leaver and graduate intake to acquire the necessary knowledge and skills to become productive in the workplace within a week and, in the case of our AAT students, to commence their studies at level 3, rather than spend a year completing level 2. This not only fast tracks their career progress and enables our business to immediately benefit from their increased effectiveness, but also reduces the amount of on-the-job training provided by their line managers and consequent lost chargeable time."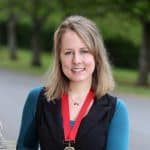 Matthew Boddy, Accounts Assistant
Thomas Westcott
"I started the AAT studies with no prior accounting experience except for two weeks of work experience. I began my Apprenticeship straight from completing my A-Levels and haven't really looked back since!
By doing my AAT studies alongside my role at work, I am learning key concepts from a study perspective and in a real-world context. I have recently completed both the Level 3 qualification for the AAT and also the Apprenticeship programme which runs aside the AAT programme.
I have been attending the 'drop-in' sessions run by Accountancy Learning for just over 18 months and in that time, I haven't had a single complaint. I have always felt welcomed by all members of staff. By attending the drop-in sessions, I am able to see my tutor every week to discuss my progress and to hand in work to be marked, which is always returned really quickly.
The course learning materials are catered for all students by the use of textbooks and in some units, videos on Moodle, by means of listening with diagrams and visuals to help. I have enjoyed the variety as it has allowed me to recap a topic by a different means.
I have felt that by learning at Accountancy Learning and work, I have learnt it quicker and more comprehensively. If ever I have needed their help, I know that Accountancy Learning will be there and on hand to deal with any queries on my whole course."
(Since providing the above testimonial, Matt has completed his Level 4 Apprenticeship with us and is planning to progress to further studies).
Martin Lock, Partner,
PKF Francis Clark Chartered Accountants
"We have found Accountancy Learning's flexible and innovative approach has allowed us to recruit and train exceptionally able staff more effectively than would have been feasible in a more traditional, college-based, environment."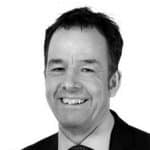 Further comments from employers and students about how we have helped them, can be found on our testimonials page.
How can we help your firm?
Most larger accountancy firms have an in-house HR department which takes care of all their recruitment and training needs. However, more and more we are being asked to work with these departments to help take away some of the time and effort required for apprenticeship recruitment and training.
We would be happy to speak with you, on a no obligation basis, to find out what your current processes are and how we may be able help you recruit the right candidates and to train and develop them. Please call Paul Hollis, our Business Development Manager, on 01392 311925 or email [email protected] to find out more.