Getting the right person in the right seat
DISC Profiling using the Thomas International PPA system
We have for many years used the Thomas International PPA profiling system, based on DISC.
We have a number of clients who always use it whenever they recruit staff and we use it ourselves in our own recruitment processes.
There are two stages to this process:
Everybody has talent and skills of some form. It is a matter of recruiting the right talent for the job vacancy you have. The right person in the right seat.

Before asking potential recruits to complete their own PPA questionnaire, we recommend that you first complete a PPA job profile questionnaire.
If you subsequently purchase a candidate profile we would not charge you for this job profile.
In fact we may well have completed a job profile for a similar job beforehand and can share this with you.
Here's an example of how we compared the profile of a candidate with the 'ideal profile' specified for a particular accounts assistant role:
We first drafted the job profile on the Thomas on-line system.
We then invited the candidates to complete their own on-line profile (this takes a matter of minutes).
Three profiles are produce to reflect behaviour under different conditions.
We then compared the candidate profiles with the job profile:
This candidate had "interviewed" very well but it was clear from the profile that their personality was not suited to the role required. 
They were not recruited. Interestingly, they also performed badly on the Initial Assessments that they completed.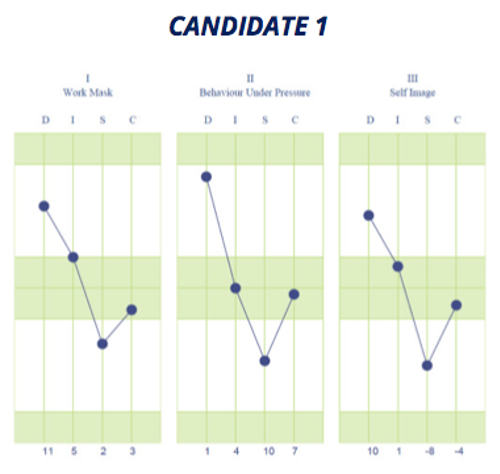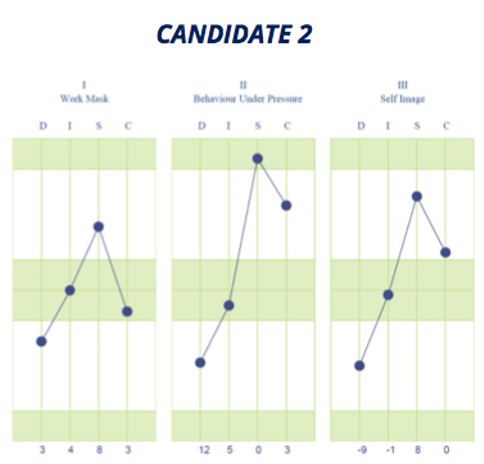 This candidate was recruited and has since performed excellently both at work and in their studies. 
The employer was delighted and the student was buzzing.
The general approach has been summarised above
Profiling with the Thomas International PPA tool is a simple and fast way too.
According to the CIPD, the average costs associated with the turnover and recruitment of a role is between £4,000 and £6,125. Getting it right first time is imperative. The return on your investment of £90 per profile is therefore potentially huge.

We would recommend that you ask candidates to complete the profiling questionnaire prior to the 2nd interview stage, when you have already thinned out the applicants to a list of likely contenders. The questionnaire invitation is sent out by email from the Thomas website and on completion, we generate the reports and forward them to you, to match with the job profile. One of the reports is an Interviewers Guide to assist in the 2nd interview stage. We have a number of clients who now use our PPA Profiling standard package for all their potential recruits. It has simply become part of their routine recruitment process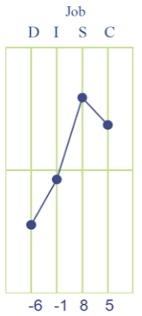 Other reports available - £44 if on the same candidate as above
You can create a profile for each of the jobs in the office and then compare the profile of each candidate with the profile of the job (i.e. your perfect candidate). If they match – then great. If they don't, then it doesn't necessarily mean that the candidate can't do the job. It just means that their natural behaviour may not be suited to it. One of the things you need to bear in mind is that these profiles measure behaviour. – The environment in which they are performed can affect the candidate's behaviour. They should be completed as naturally as possible. Candidates should not spend too long overthinking their answers. Their responses should be natural, their "gut feel". – The behaviour and skills that makes a good accounts junior is unlikely to be the behaviour and skills that makes a good manager. Your recruitment should bear in mind where you want your candidate to end up. Once recruited you will need to plan work experience, feedback and training to develop their skills set to adapt to their growing role Thomas International profiling completed by us for one of our "Star Students":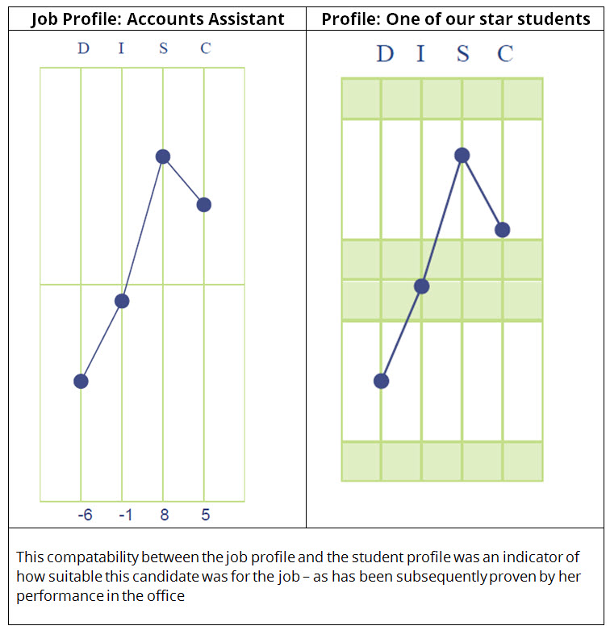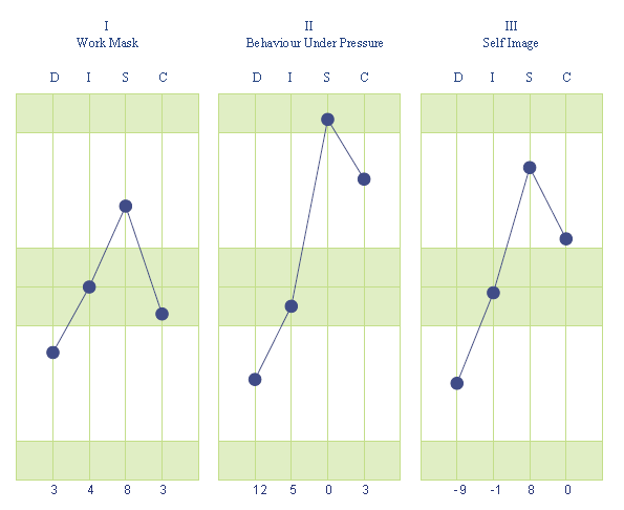 Here is the full range of graphs for this student. A very consistent profile. No conflicts.
In contrast, here is a Thomas International profiling completed by us for one of our Employers….
Hmmm!
(PS he is also a friend, which was why he was happy for us to show this!)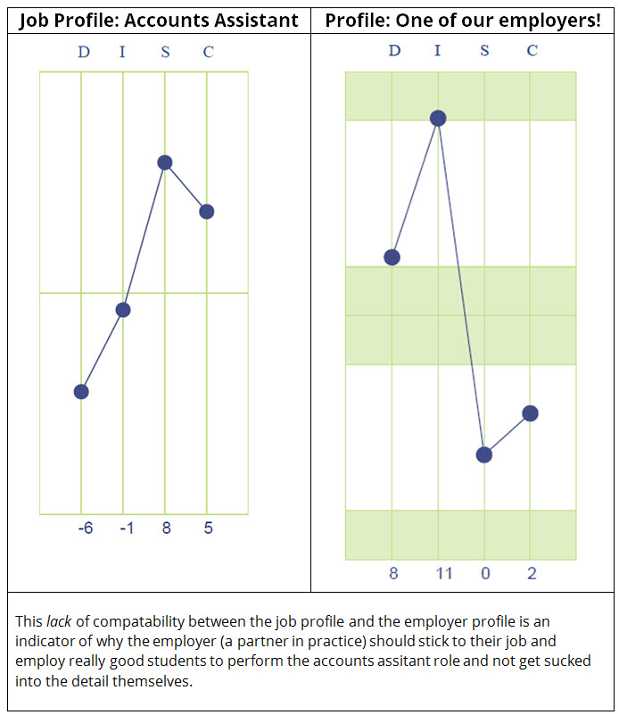 If you would like to discuss this further do please give us a call on 01392 435349 or complete the attached enquiry form and we will get back to you
PS – A bit of background on the Thomas PPA Profiling System, which is based on DISC
DISC is a personal assessment tool used to improve work productivity, teamwork and communication. 
DISC is non-judgmental and helps people discuss their behavioural differences. 
Candidates will be asked to complete a series of questions that produce a detailed report about their personality and behaviour.